cowgrrl
I'd planned to be at one of

urbpan
's nature walks this morning - even set my alarm and got up early but I was moving slowly...and just needed to relax and take my time so I didn't make it. As a consolation prize, I walked over to Spy Pond in the morning to try out my new camera.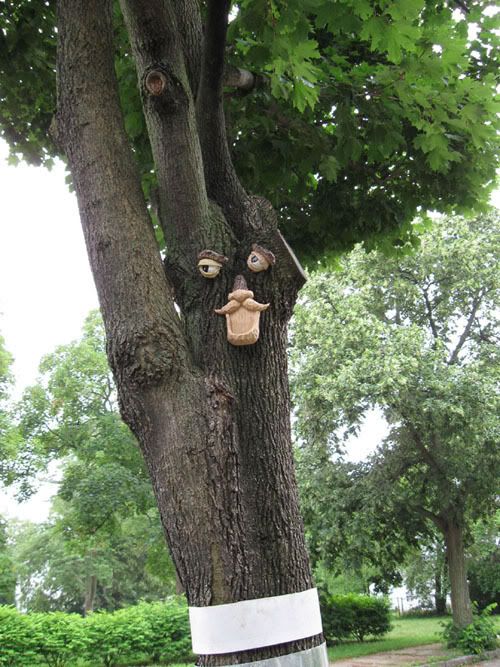 Ok, not a critter, but I couldn't resist photographing this! I saw it while on my walk to the pond.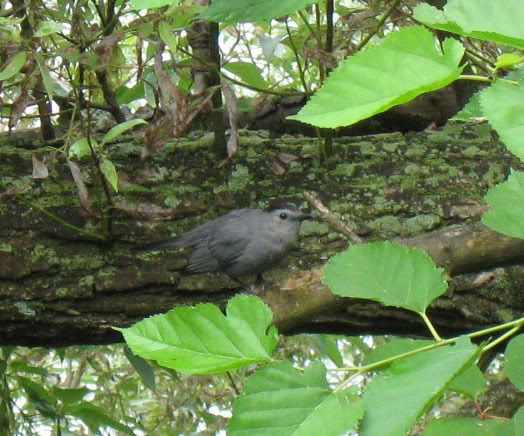 This bird was way up in a tree. My new camera definitely has a better zoom lens than the old one! I'm happy! I think it may be a black-capped chickadee but I could be wrong.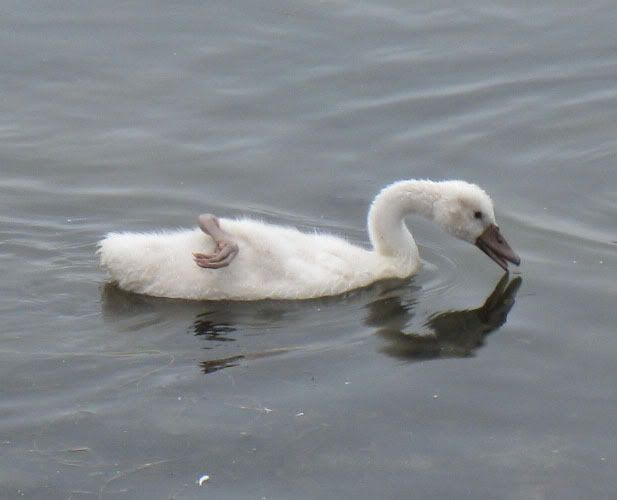 I'd never seen a baby swan before! (They're called "cygnets" according to the internet. I looked it up.) That weird looking arm sticking out it's back...does anyone know if that's normal? I'm suspecting it is because I was watching the adult swans fluffing themselves up and it looked like they did so with the help of an appendage in their back, which would be hidden by the adult feathers. I haven't looked up that detail yet to see if I'm correct.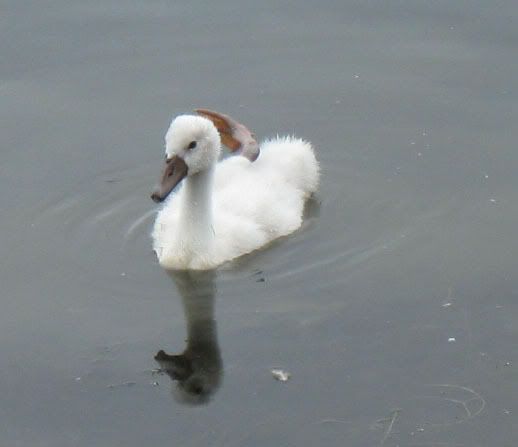 Another view of the baby swan.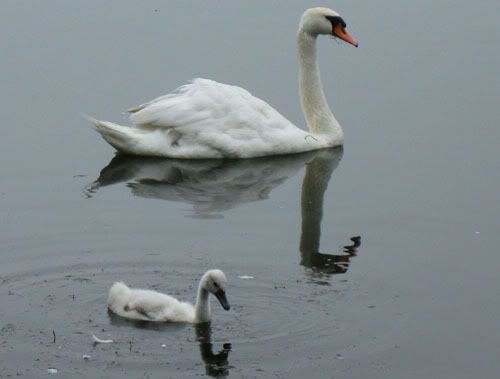 Baby and mamma swan. :-)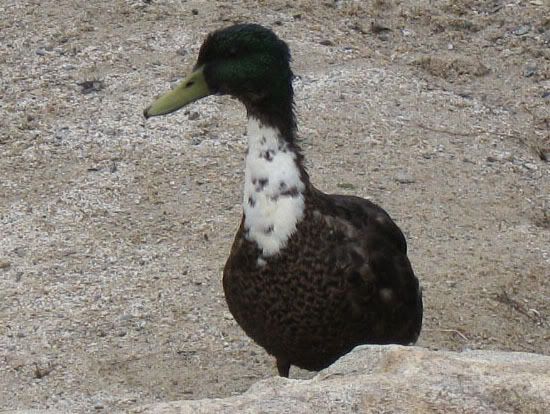 According to one of the other people at the pond this morning, this is a very young mallard duck just starting to get his colors. So pretty!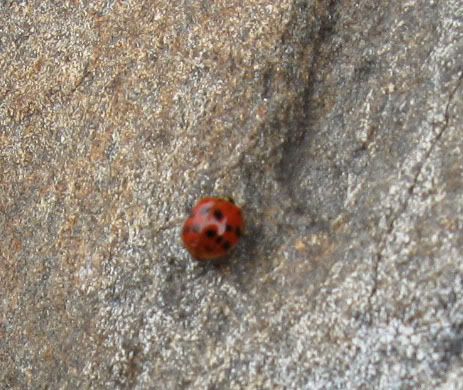 A lady bug on a rock. I was just checking to see if the macro lens works. Apparently so, though the picture is a tiny bit fuzzy.