cowgrrl
I'd been wanting to do something summer-like before the summer vanished, and had been wanting a boat ride. So I finally decided to go to
Spectacle Island
. I hadn't been out to any of Boston's Harbor Islands in many years and this one is new. (Well, the island itself isn't new but it's being a park is new.) So after several failed scheduling attempts (due to incessant rain this summer) I finally made it out there last sunday, with

denicemarcell
and

gracewillow
.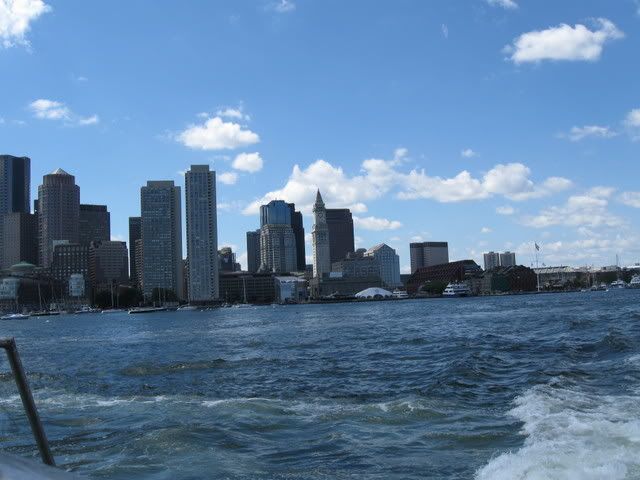 Photo of Boston taken from the ferry on the way to the island.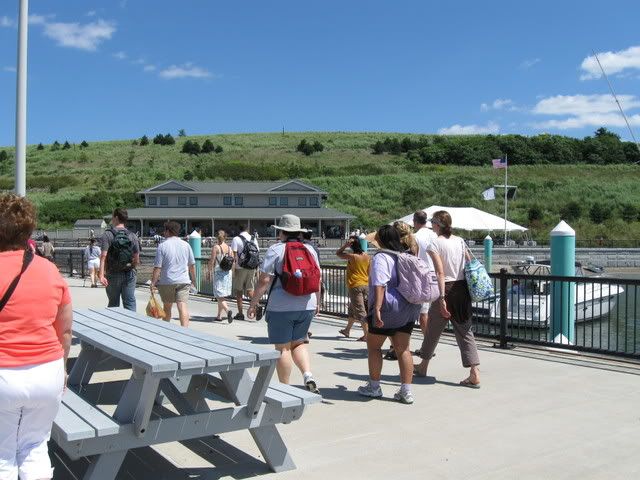 On our way from the ferry to the island. The building in the distance is the visitor center.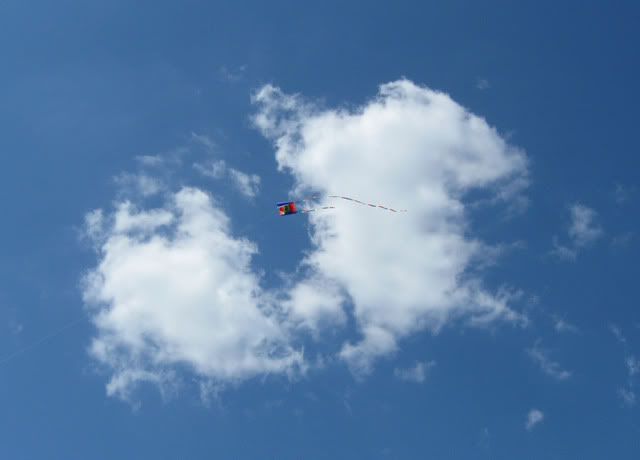 It was "kite flying day" at Spectacle Island, including "make your own kite" activities.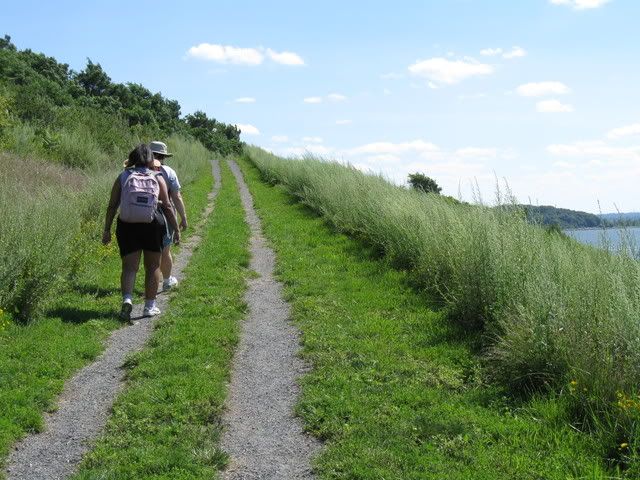 On the path leading to one of the lookout points on the island.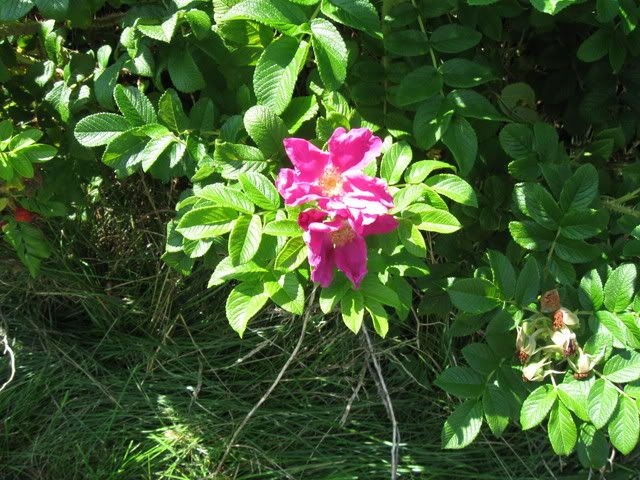 There were lots of these pretty pink flowers.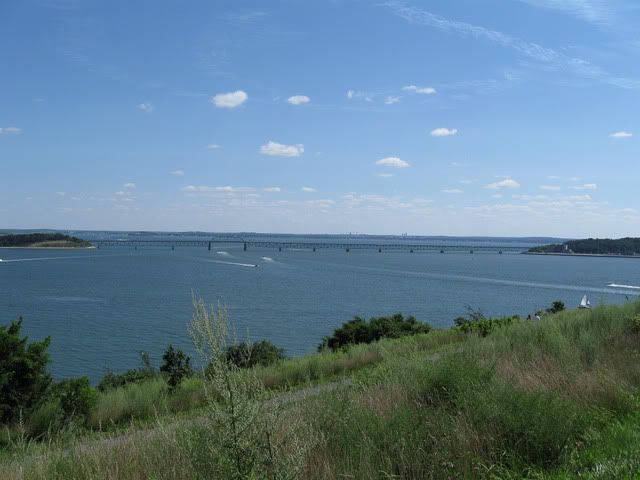 A bridge off in the distance.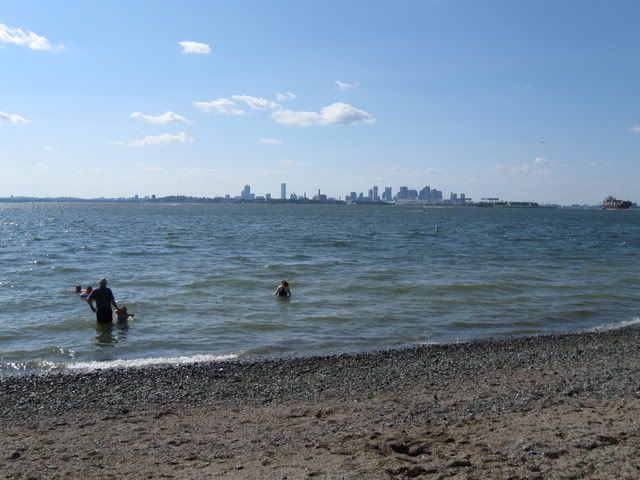 There was a little beach with swimming and a lifeguard and everything! Next time I go I'm bringing my swimsuit.
On the return boat ride I stood in the very front of the boat, holding on tight to the railing while the boat moved at high speed, picking up lots of wind. It was such a warm day I wasn't at all cold in shorts and a sleeveless t-shirt. As long as I didn't look down at the waves I managed to keep from getting motion sick. It was exhilarating! :-)